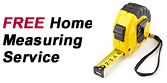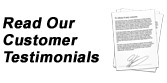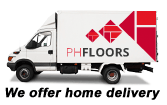 Commercial
We provide hardwood floor installation, hardwood floor refinishing and tile installation services to commercial contractors, architects and designers. (Previous projects include department stores, restaurants, apartment complexes, and schools).
Pre-school
New Horizon Montessori School was one of our commercial projects in Langley, BC. We installed approximately 1500 square feet of tiles. An anti-fracture membrane was applied to reduce noise and prevent cracking. To benefit all the children who were going to be attending this preschool, we used all non-toxic materials. There was no dust, fumes or toxic odors left in the air. We were challenged to meet very aggressive timeframes and our crew worked very hard to complete this job in 4 days.
Calypso
This restaurant located on Robson Street in Vancouver was finished with a red oak floor supplied by Nucasa, The Finishing Touch. The floor was a glue-down application to prevent separation on high traffic zones in the restaurant. In addition to that, a special adhesive was used to secure each board to ensure it stayed in its place. The extra care and attention to secure the floor went a long to way to exceeding the client's expectations.
Trevor Linden
Another commercial tile project was our work at Club 16. We had the opportunity to install all the tiles in Trevor Linden's fitness centre in Coquitlam . Great organization within our team of specialists, helped complete the entire project on time and without complications. We received a lot of positive comments about our work and they were appreciative of our commitment to detail.
If you are looking for dependable team to provide quality work on time and on-budget, then PH Floors is ready to earn your trust.