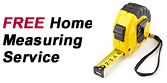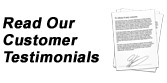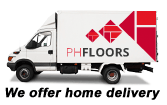 Testimonials
During the years, we have completed many projects and our business growth has been built on repeat business, referrals and new customers. Very often we are referred to our customers through friends and/or family. We also have a group of builders and designers who have complete trust in our ability to complete any job, on time and on-budget. Feel free to take a look at some of our letters of appreciation...
To whom it may concern:
It is a pleasure to provide this letter of reference for PH Floors. We contracted Peter to do three different projects over a one year time frame:
Remove existing tile and replace with new tile. The area included stairs, hallways and 3 rooms.
Installed the backsplash in a kitchen renovation.
Installed a new bathroom. This included a heated floor in bathroom hallway and ensuite.
In all three projects, we were looking to create an upscale and unique finish. Peter provided several options that he had seen or implemented in his past and worked with us to develop the vision. We are extremely happy with the results.
Other significant points that should be mentioned include:
All projects were delivered on time and on budget…no surprises.
He was very reliable. He started early and finished late.
He always left the work space clean. As we were living in the house while the reno was happening, this was important to us.
He kept us apprised of the day to day progress and informed us of any issues.
He is a good guy…easy to have around.
We have no problem in highly recommending Peter. We found him to be a conscientious, hard-working, and trust worthy person. Please feel free to contact us if you would like to discuss our experience. Peter can provide our contact info.
Whom it may concern
I would like to recommend Peter Glowacki of PH Floors. Peter has not only proven to be a very honest and capably individual, but I found him to also be very punctual and hardworking.
I have had Peter work on several of my jobs. His work has included several forms of both hardwood and tile work. This work includes a prime multi million dollar West Vancouver home. I found my clients satisfied with all of his work.
If you were to have any questions or wanted to know more you can call me.
Your store referred me to Peter Glowacki of PH Floors when I was looking for a seasoned installer.
It turned out to be an excellent choice.
He is both knowledgeable and professional in his approach to the whole flooring process and very meticulous in installation.
He and his crew took as much care and time in the pre-prep stages of moisture checking and floor prep and leveling as he did on the actual installation.
And even there, he took extra time to "weed" out individual pieces that would have been unsightly if placed next to certain other pieces or show up as far too contrasting in a run.
I would have no hesitation whatsoever in having him do future floors for me.

Your work Peter, is impeccable, obviously, originally European trained. Not only do you know your trade, but you treat a place as your home - working environment and cleanup.
I would be pleased to speak to any potential customers of yours.
My name is Terry Cook, I am the Manager of Nucasa Milling Company in Richmond, B.C.
I have been using Peter from PH Floors for many years, the customers always call back to thank me for sending Peter, his approach is very professional, he is always on time and if not contacts the customer immediately, this being a big issue in our industry when we get calls saying the installer never showed when he said he would!
The Job is usually completed on time with extreme care in final inspection, clean finished properly!
I guess the greatest testament I can give is that I too used Peter to install my floor not only in my home but I sent him in to install my daughter's home, both projects were amazing in the final result!
An installer can make the project a dream or a nightmare; in Peter's case he made our project a dream! And I would and I do recommend him to all my customers and family!
We would highly recommend Peter of PH Floors for any tile work you may require in your home.
We renovated our home in 2010, and Peter did all of our tile work. This included kitchen and bathroom floors, backsplash, and a shower stall and walls in the master bath. He is very courteous and meticulous in his work and we are delighted with everything he did for us.
We also liked the fact that he made recommendations with each install that helped us immensely in the design of the tile work.
We have had the pleasure of Peter from PH Floors work on 2 projects for us (2 bathrooms). In both jobs, we were very happy with the work done by Peter.
He is takes time to both ask and answer questions about the how to best complete the job. The work was done on time and Peter takes great pride in his work, he works hard to resolve any problems raised.
We would not hesitate to invite Peter back for any future projects and look forward to working with him again.
We absolutely love the new floors and have received many compliments on both the tiles and on the hardwood. 
If we ever need any more flooring done you may rest assured that we will give you a call since we appreciate the wonderful job you did for us.
PH Floors removed the 100 year old fir floors in my home, installing new subfloors and hardwood.
Peter Glowacki impressed me as highly knowledgeable about the entire realm of floor installation and followed through on all of his promises.
His team worked efficiently and expediently and were pet friendly, to boot!
They did an excellent job and I would definitely hire them again.
We hired PH Floors to tile our two balconies. We received top quality workmanship at a fair price. The service was of the highest standards. Peter was very reliable and courteous. The work area was kept tidy and was cleaned immaculately when the job was completed. We are very pleased with the results and would highly recommend him.

We are very pleased with the work Peter did installing glass tiles for our counter backsplash.
He is not only a good tradesman but a very pleasant individual and we have no hesitation in recommending his work.
To whom it may concern

Peter Glowacki replaced our carpeted basement stairs with tile and main floor stairs with hard wood.
His work was of a high standard, done in a courteous and  timely fashion.  
We are very pleased with the results and would not hesitate to use his services again and also to recommend him to anyone.

We are the Menham family,
We recently hired Peter and his crew to renovate our master bathroom, lay hardwood floors and put stair rail in for us. Our experience with Peter was extremely impressive! Peter and his crew were on time everyday. They were neat and tidy while they worked. They got the job done fast but very efficient. They were very pleasant to work with, our three kids loved having them here. The bathroom turned out even more beautiful than we could have imagined, and the floors were done to perfection! We had such a great experience with Peter we got him back to renovate our second bathroom. And that bathroom is just as beautiful as the first. We are getting him in the future to do more work on our house. We would never hire anyone else, in fact, anytime I talk about our renovations, I recommend peter to anyone who may need new hardwood floors or any other renovations now or in the future! My other family members have also had him do work in their houses and have also been extremely impressed! Thank you to Peter and his crew for the best experience, we never knew a renovation could be enjoyable! Thank you we'll see you in the near future.
I met Peter Glowacki through my neighbours when they had him do renovations on their condo. I was immediately impressed with his professionalism, work ethic and excellent work quality. When I decided to change the flooring in my condo, Peter assisted me with many of the details that made the job much easier for me including offering material advice and guiding me to the best supplier. Peter installed the floor with little inconvenience to me and always left unit in immaculate condition each evening when he finished for the day.
His workmanship is excellent and I wouldn't hesitate to recommend him to family, friends and my real estate clients. If I require such services in the future I will definitely be calling Peter to do the job.
I called Peter to re-finish a hand-rail from a Maple colour to a darker chocolate colour. Other contractors had refused to attempt the work as it was tedious work and the results weren't guaranteed, as the new colour may not match the new floors that had been installed. Peter took the job. The workers that attended at our home worked hard and late. They were extremely polite and professional, made no mess and did a very clean and precise job. The result was very good. In addition, Peter charged us the exact price that he had quoted.
All in all it was a very good experience and I would not hesitate to call upon Phfloors again or refer them to other people.