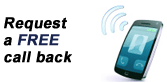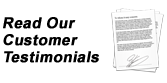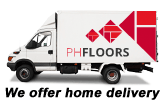 Hardwood floor installation, tiles installation and other
Flooring
Our installers are trained to the level of the national wood flooring association. We know how to install high quality products starting from the laminates (for the lower budget projects), up to the most elegant hardwood floors. You can be sure that the hardwood floor installation will be installed correctly and will not cause you future problems.

Tile work
When you think about changing your tiles, we are defiantly the people to consider. We can do all sorts of tile work as for example kitchen floors, backsplashes, outside patios and much more. We can install ceramic, porcelain also we can provide complete services for stone as well. Tiles installation - We make sure no tile is left out of place!

Staircases
We can make small changes to your staircase by installing new hardwood steps or completely redesigning your staircase, including the railings and the entire trim work. Don't have a typical staircase? Don't worry, our crew can get the job done.

Bathroom renovations
Our wide knowledge when it comes to bathroom renovations, is no problem at all. We know how to coordinate all trades without having any complications. We wont waste your time as we can to minimize your assistance up to choosing the products. You want to be creative and have something out of the ordinary we can handle anything. No bathroom is too small or too big for us!

Mouldings
We offer installation of all kinds of mouldings starting from baseboards to crown moulding. We also do mantels, copper ceilings, wainscoting panels and all finishing carpentry jobs. If you have a moulding that you cannot find, or if you have any particular style in mind, we won't have a problem with that. We can create or find the right moulding for you.

Refinishing of hardwood floors
Wood floors can last generations, but the finish on them won't. Fully refinishing a floor generally involves sanding it down to bare wood, removing the whole top layer of the grain, then re-staining and re-glossing. At Phfloors, we provide all the services it takes to refinish a floor. Our service is quick, affordable and pain free! We leave with no mess to clean! If you would like us to be at your service, please feel free to contact us for a free estimate. We are always willing to give any customer a friendly helping hand!